How do you design a home for multigenerational living?
The population of people in the United States living in multigenerational homes has quadrupled since 1971; growing to 18% in 2021. Whether driven by finances, caregiving needs, availability (or lack thereof) of adjacent housing, or simply strong familial ties, the trend is on the rise with no peak in sight.
First, what does multigenerational living mean?
Multigenerational households are defined as including two or more adult generations (with adults mainly ages 25 or older) or a "skipped generation," consisting of grandparents and their grandchildren younger than 25. A family unit of parents and their adolescent children does not count as "multigenerational" in this context. The most common listed driver is the desire to provide caregiving; either allowing an aging parent or grandparent to live safely at home with their families while receiving care, and/or utilizing the older generation to assist with childcare for the middle generation.
How does it work?
When designing a custom home, there are myriad ways you can set a space up for comfortable multigenerational living. So, how do you design a home from scratch to fit the needs of everyone? Our recently-completed project expertly navigates family members living in a shared space. Below we share considerations and highlight features that set this family up for success from the get go, from carefully-designed floor plans to the fixture and material selection. Here are our tips for how to plan for familial harmony and long-term livability.


The Floor Plan
Every home should start with a carefully considered floor plan. As with any custom build, there are several questions to answer. How many people will be living in the home? How much space do they need? How much separation should there be? Where will everyone park? How much storage space is needed? Will utility spaces like laundry be shared, or should each space have its own?
For a multigenerational home, it's important to categorize spaces as either "shared" or "private". In most, there is a "main house" at the core that includes the largest gathering spaces and features that can be shared by everyone if desired. Our example house includes an oversized kitchen and living space, a basement recreation room, plus a series of connected outdoor spaces providing plenty of room for the 6 full-time occupants to gather together.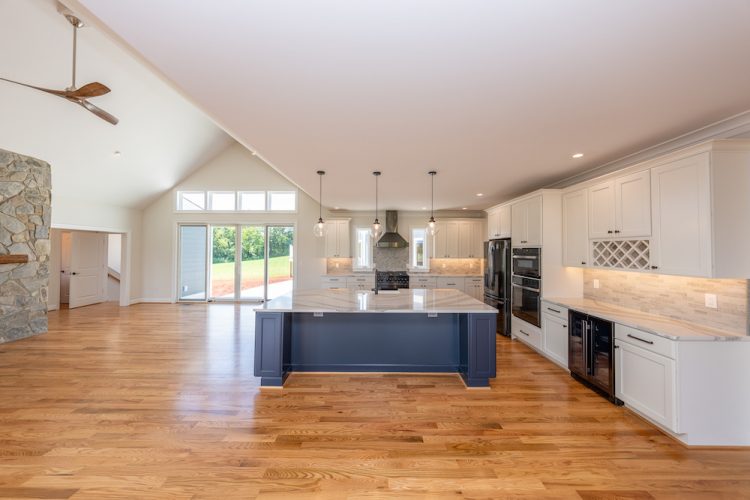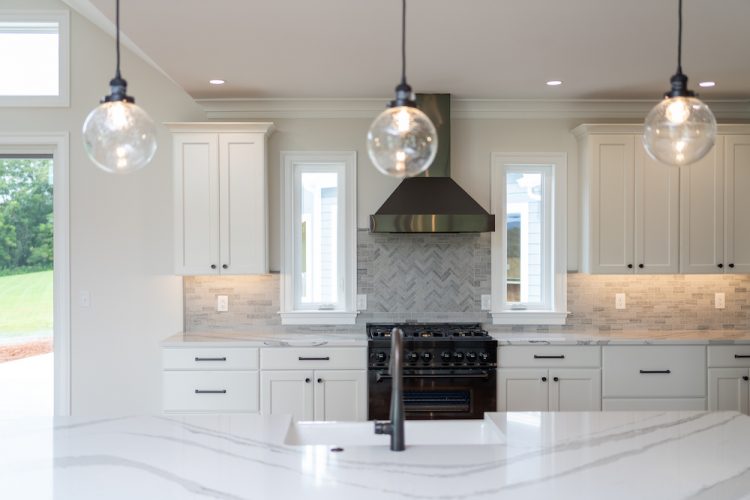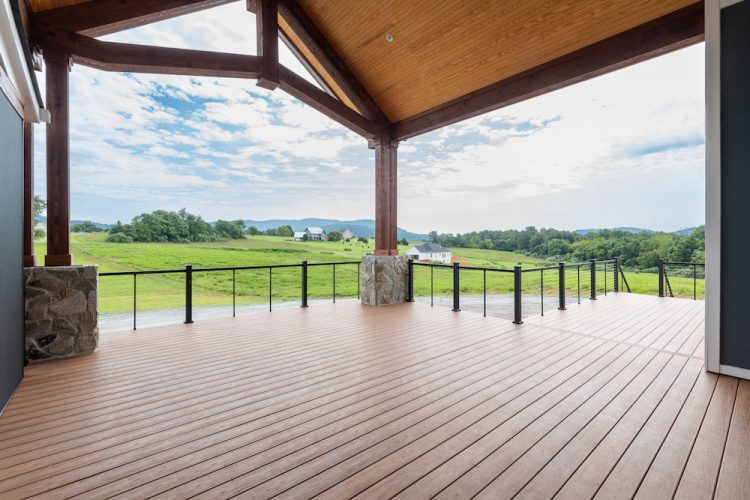 The home also includes separate spaces, including a private bedroom, kitchen, living room, and bathroom for each of the three couples living in the home, along with laundry facilities in each. This setup allows for separate, private living while reserving the opportunity to gather together whenever they'd like. Our example home also includes unique garages- one 2-car garage and two other 1-car garages, that provide occupants with direct access to the three separate living spaces. Everyone can come and go as they please and live completely independently if they choose.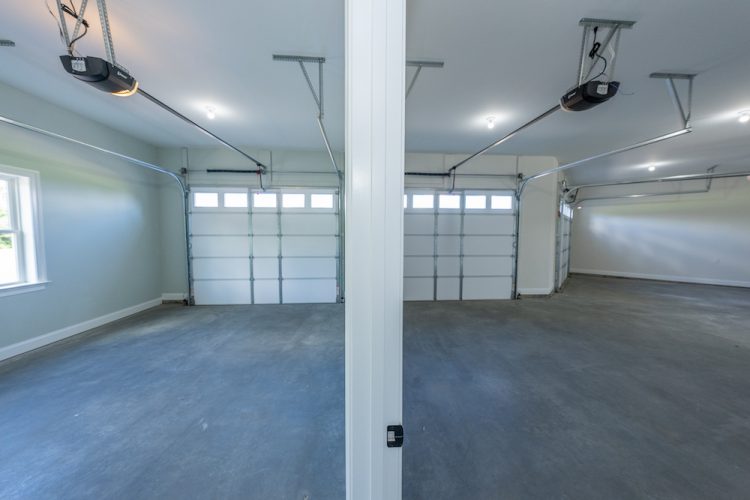 The Finishes
When designing any home from scratch, it's important to identify your personal style, seek inspiration, and design a cohesive space that is uniquely yours. When there are multiple private living spaces within a larger envelope, the same applies! Each occupant should have the opportunity to design their unique space so they feel content and at home. In our example home, each couple had their own cabinetry and tile selection appointments so they could create unique spaces that look and feel like an individual home, while the quality of materials and carefully selected features create a common thread.
You can see below where the first suite includes richly stained wood cabinetry, traditional lighting, and warm paint and tile, while the second includes a cool-toned palette with white cabinetry, contemporary glass fixtures, and breezy blue-greens. Both opted for the same quartz countertops, stainless steel kitchen faucets, and brushed nickel bath fixtures but have completely different aesthetics. It speaks to the power of paint and cabinetry colors in setting the overall tone for the space!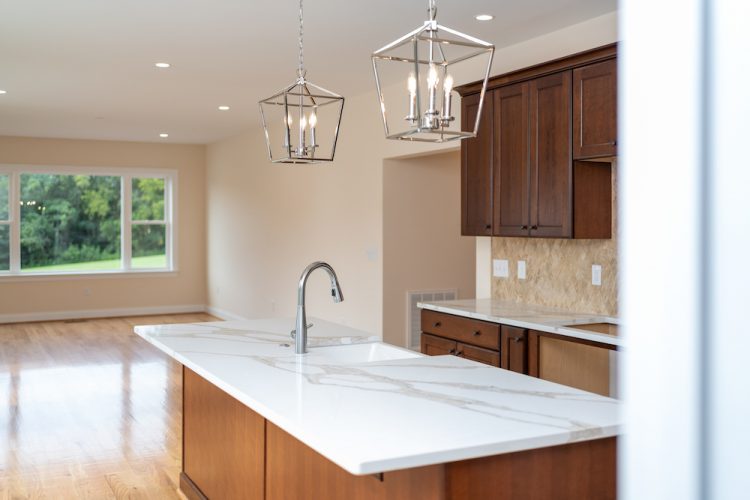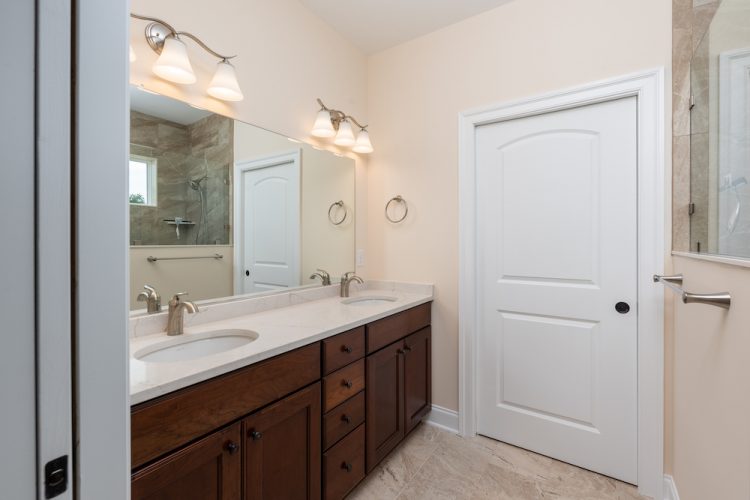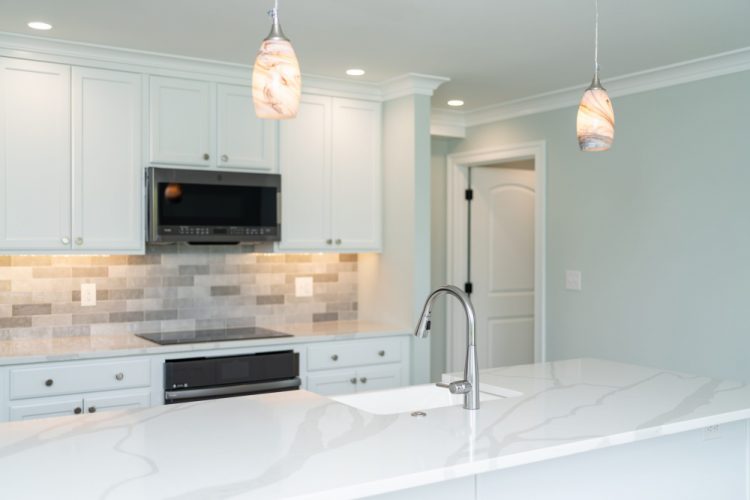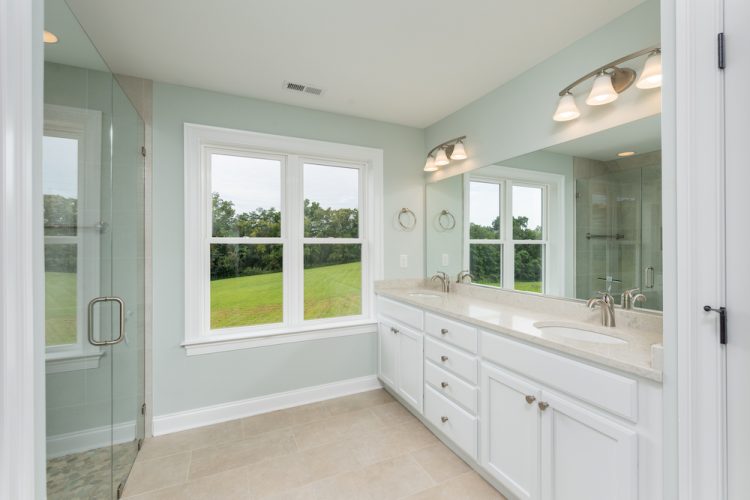 The Fixtures and Features
One of the most common reasons to share a home with multiple generations is to provide assistance or care for aging relatives. When planning a home from scratch, there are several features and fixtures that can be included to help people age in place comfortably.
Our example home includes:
Generous doorways and halls throughout to help accommodate wheelchairs or mobility aids
Flush or nonexistent thresholds
Lever-style door handles that are easier to operate with aging or arthritic joints
Flush shower entries that minimize trip hazards and allow a chair or walker to enter the shower area
Shower benches, handheld sprayers, and blocking in the walls for future grab bars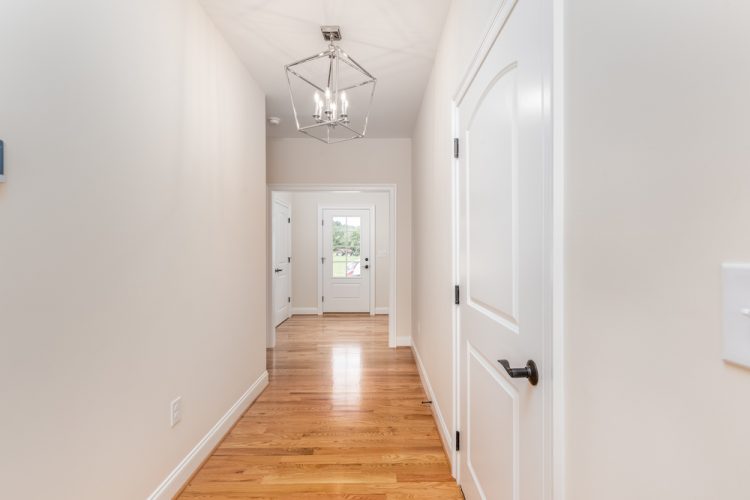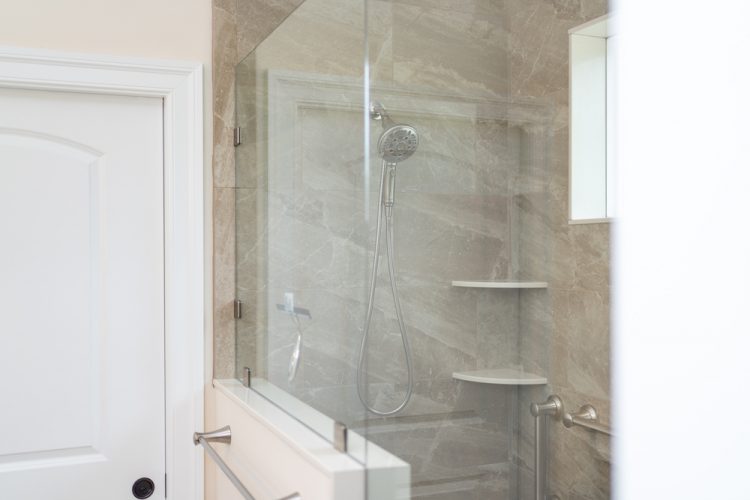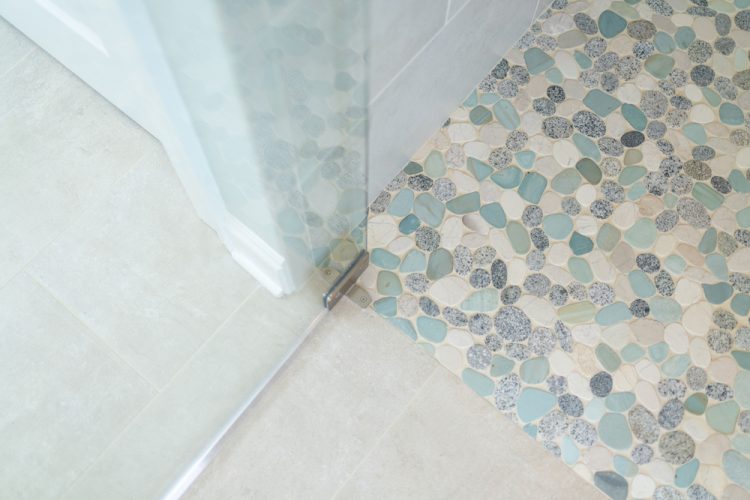 Features like these are subtle and do not read as assistance or accessibility features at first glance, but can make a world of difference to those living in the home, and greatly increase the quality of life while limiting any necessary renovations in the future. They allow homeowners to live comfortably in their homes well into the future without compromising on style and functionality in the present.
We hope these tips on floorplans, finishes, fixtures & features help you plan your perfect multigenerational home! While there are many things to consider and it can feel daunting, remember that you're not alone! The Bramante team is here to help you every step of the way, from assessing local code regulations and neighborhood guidelines to creating a functional floorplan and selecting the right fixtures and finishes for your unique lifestyle. Contact us today to start a conversation about your perfect home, and check out Our Portfolio to view more photos of our beautiful example home, along with many others!