In early conversations with clients, one question that often comes up is, "how do I know what my aesthetic is, and where do I find inspiration for my home?" More often than not, clients don't know where to begin with the task of designing a custom home from scratch.
The job feels daunting, but don't worry! Bramante will support you every step of the way. One thing you can do as "homework" before starting the design process is to identify your aesthetic and figure out what details and finishes you might like to have in your home. Read on to find out where to find inspiration and how to hone in on your vision.👇
We are truly blessed in the age of the internet. Identifying your personal style and finding, saving, and sharing inspiration has never been easier!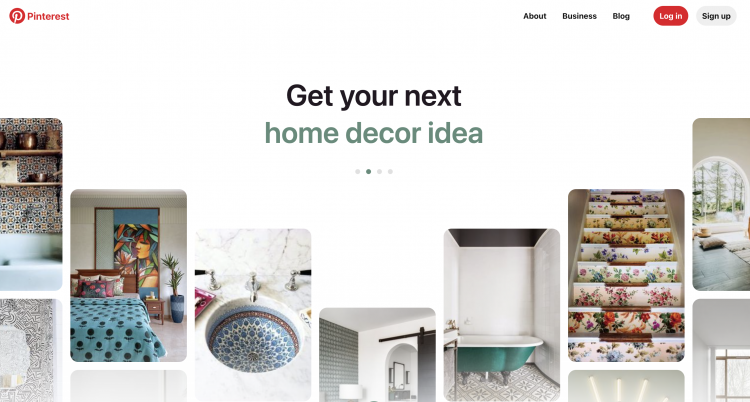 Our favorite source of online inspiration is Pinterest. Pinterest is a completely free "visual discovery engine" that has been around since 2010. It now has over 450 million active monthly users that are constantly adding new images, saving to themed boards, and helping the software hone its powerful algorithm. Setting up an account is quick and straightforward, and before you know it, you'll be browsing your home feed full of beautiful images.
Once you have an account, we recommend setting up Boards with categories like "Interiors" and "Exteriors", which you can expand with sub-categories like "kitchen", "baths", or "fireplaces". The software is very user-friendly, and you can share your boards with a spouse, family member, friend, or your design team for easy collaboration. Start by saving everything that appeals to you, even if it looks completely out of budget or isn't perfect. You can always whittle down the images later!

The more you use the site by saving those images, the more the software learns what you like. It will then populate your "feed" with similar inspiration that you can save and share with us to help guide everything from your initial floor plan design to the final paint color. You will start to see a pattern in the images you're drawn to in a relatively short period of time. You may notice that the descriptions begin to fit a theme, whether that's "farmhouse", "cottage", "modern", "industrial", "bohemian", "craftsman", "Scandinavian", "traditional" or any number of others. There are infinite niche styles that you may start to identify with. 
Once you feel like you have the right images saved, you can start honing in on smaller and smaller details, from an entire interior aesthetic to trim profiles and maybe some specific light fixtures. Getting a good feel for what you like ahead of time can help guide your design and showroom appointments and give designers and salespeople the information they need to help you find the perfect fixtures and finishes for your home.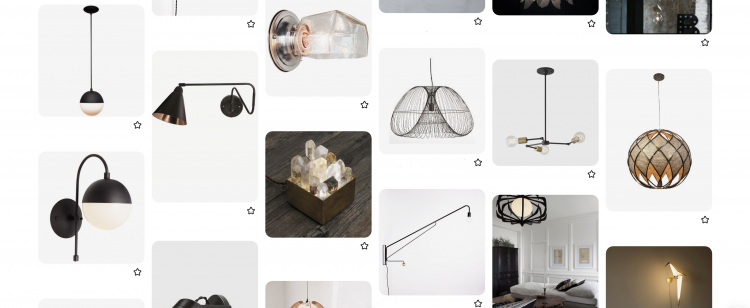 Pinterest is not the only option available, however. Magazines (and their online counterparts) are fantastic for inspiration. We love Dwell, Architectural Digest, Elle Decor, Martha Stewart, Southern Living, Domino, and others! We also enjoy following individual designers on Instagram for inspiration. If you've set up your Pinterest account, you can save images from online articles and sites directly to your boards (like magic).
Houzz is another digital inspiration platform that people may find helpful. It has some similar features to Pinterest that allow you to save inspirational photos and products to "Ideabooks" that can be shared with others. If you're already on Pinterest, you likely don't need Houzz, and vice-versa.
Ultimately, we're blessed that the modern world has numerous websites and services that can help you define your personal aesthetic. Hopefully one of these tools works for you, and makes the process of designing and building a custom home as straightforward and fun as possible!