What flooring options do you have?
Flooring is a significant investment and your choice can have major aesthetic, maintenance, and cost implications for your new home. It's important to consider your flooring options and make the right decision for your budget and lifestyle. Below are the top 4 materials we see in the market, along with information about the cost, durability, and unique aspects of each.
Hardwoods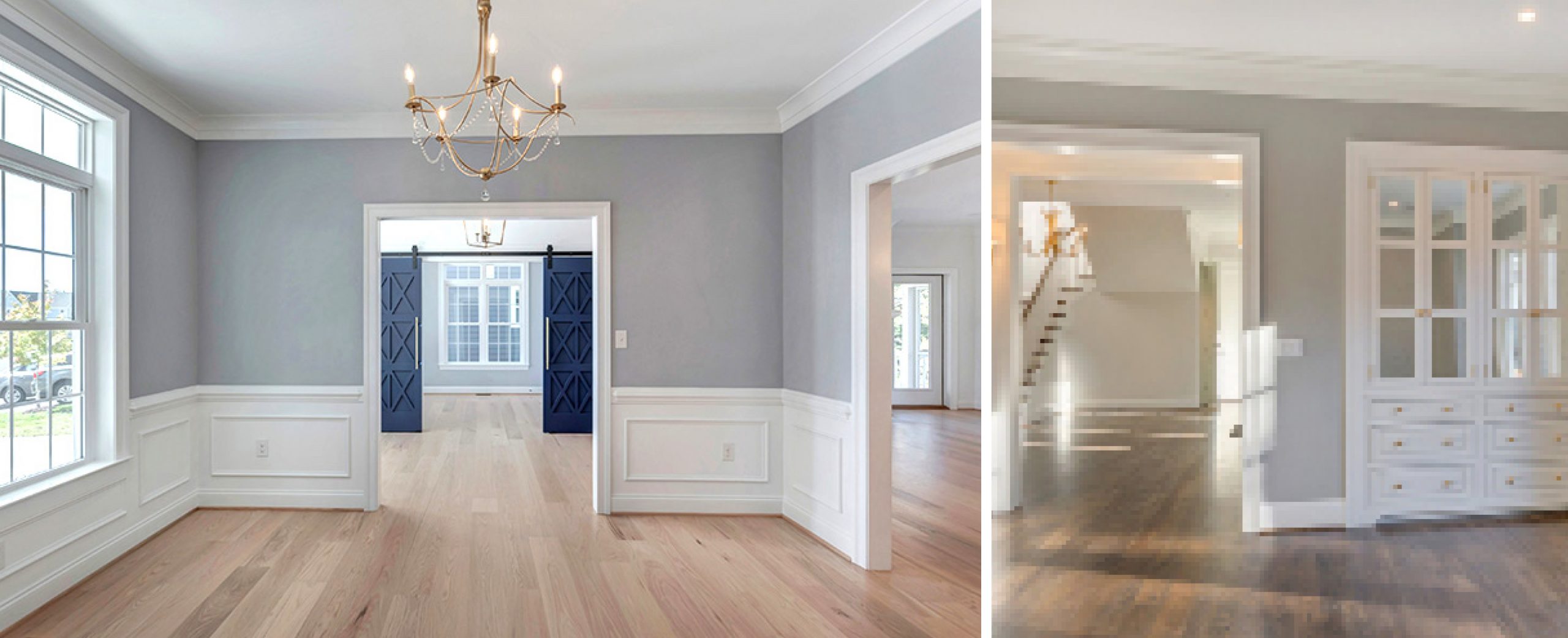 Hardwood floors are classic. Dating all the way back to the 1600s, solid hardwood floors are a durable and resilient choice that can last hundreds of years if cared for properly.
One of the most common species utilized in our region is red oak, a highly-durable and stable wood that takes stain incredibly well, allowing it to be finished in myriad colors from a very light "pickled" look that gives a Scandinavian vibe, to luscious deep brown and cherry tones that lean toward a traditional or Old World style. Because of its popularity and availability in North America, it is also economical!
Hardwood flooring comes in a variety of thicknesses, widths, and finishes. There are also options for how it is installed – whether it is pre-finished or finished in place. Your team will help advise you on your options and pick the best configuration for your lifestyle.
Other species like White Oak, Hickory, and Maple are also available in a variety of configurations including both solid and engineered options.
Tile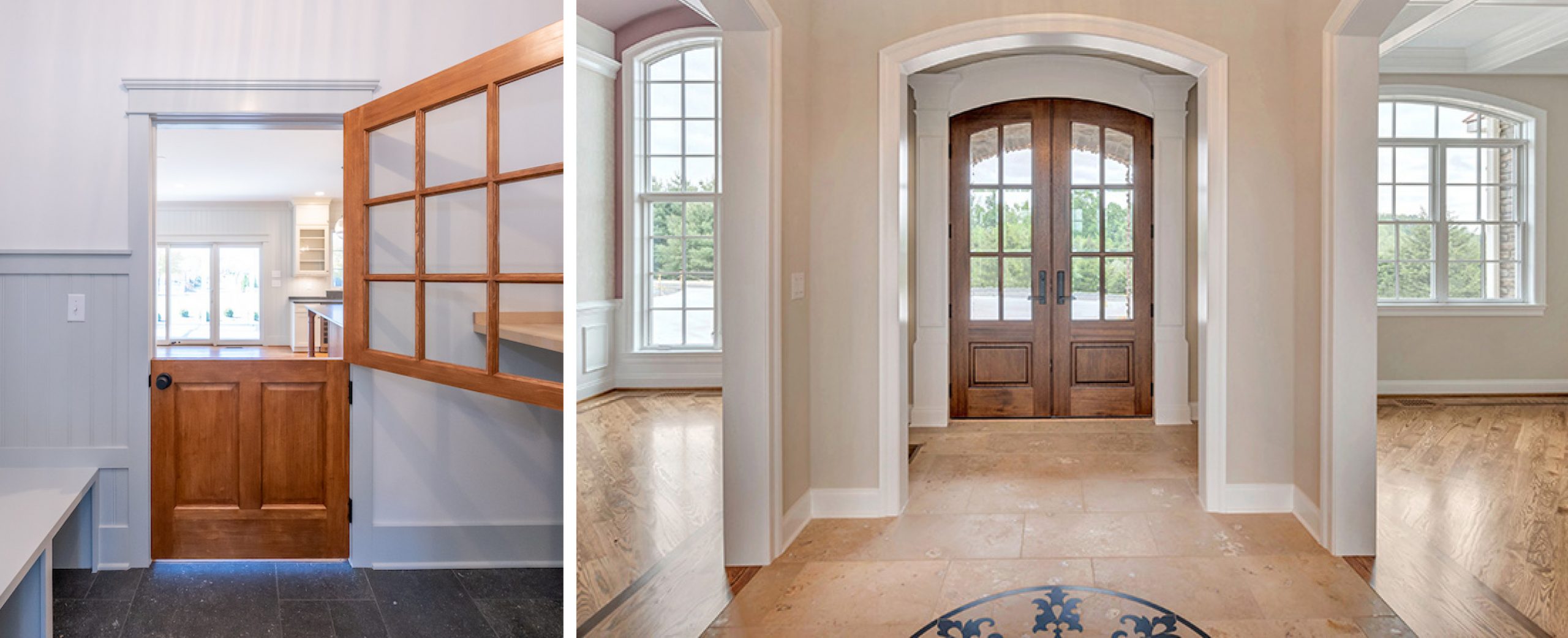 From entries and mudrooms to bathrooms, laundry rooms, and porches, tile is a beautiful and functional choice for all kinds of different spaces in the home. Tile types, materials, and sizes are virtually infinite, and you can easily infuse your personal style into a home through your choices. There are tile options available for every price point, from simple functional choices to bespoke handmade options.
Carpet

Love it or hate it, carpet is the most popular and economical choice for bedrooms, family rooms, and basements. It is soft underfoot and available in a variety of pile thicknesses, colors, patterns, and textures.
There is, of course, a wide array of price points, as well. If you are utilizing carpeting in your space, it is smart to go to a carpet showroom so you can see the options in person and check the hand-feel of your selections. Most showrooms are also happy to layer a sample with the suggested carpet padding so you can test the combination before committing.
Luxury Vinyl Plank (LVP)

Luxury Vinyl Plank, or "LVP" has been gaining in popularity since the 2010s. It can give the look of wood floors or tile with the features and benefits of lower-cost vinyl. It is an excellent choice for basements or other areas where moisture concerns may preclude utilizing hardwoods. The price point also makes it a great choice for rentals, investment properties, or ADUs.
While we covered the top 4 flooring types here, there are still many others! Visit your local flooring specialist and speak directly to the experts – it can make a world of difference. If you're building with Bramante, our in-house designer and selections coordinator will help with all of the tough choices and provide guidance throughout the home-building process along with our team of industry experts. We're here for you!
Check out Our Portfolio to view lots of different flooring options in our beautiful completed homes!