From the very beginning of the design process, our client's goal was to create a family escape nestled in the Blue Ridge Mountains of Virginia that could double as a venue to host wedding parties, family reunions, and other events throughout the year. 
Designing for groups can sometimes result in a space that is too large, too cold, and too commercial to feel like home, but this build is anything but impersonal. See how designer Taylor Bates created an inviting and comfortable place to gather year-round by joining forces with architect Dana Moore and Bramante Homes.
The Stats
4300 SF
5 Bedrooms
4 Full, 2 Half Bathrooms
Sleeps 15
11.85 Acres
The Land and The View
This home's location in Nelson County, Virginia nails "getting away from it all" without being too far away. Despite its proximity to a renowned ski resort and a variety of award-winning wineries, breweries, and parks, the home's acreage and perch on the side of a hill create the feeling of a remote outpost.
From the earliest iterations, the home was designed and sited to take full advantage of the spectacular sweeping mountain views. Large walls of glass, window seats, porches, patios, and nooks all ensure that the mountains are the focal point.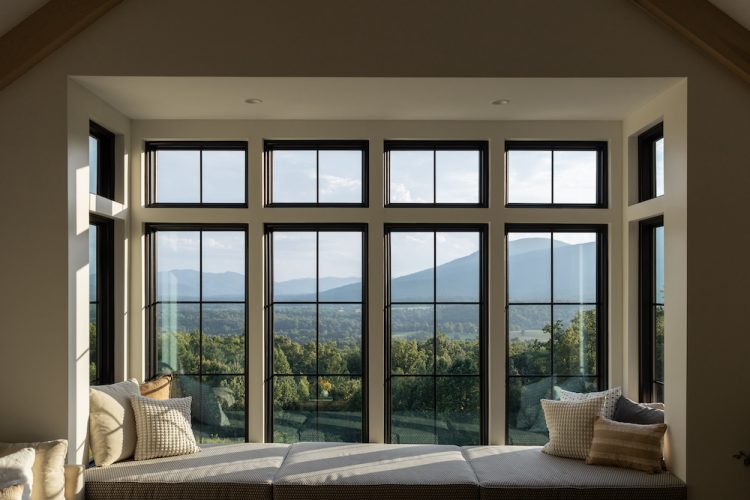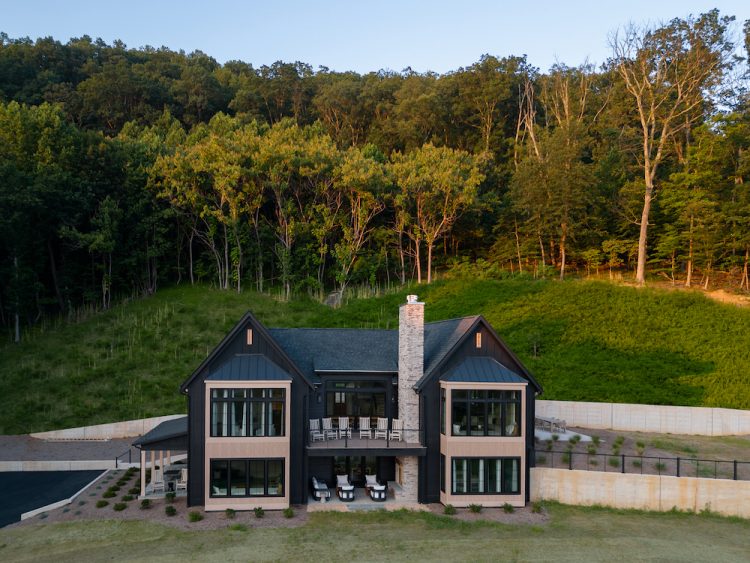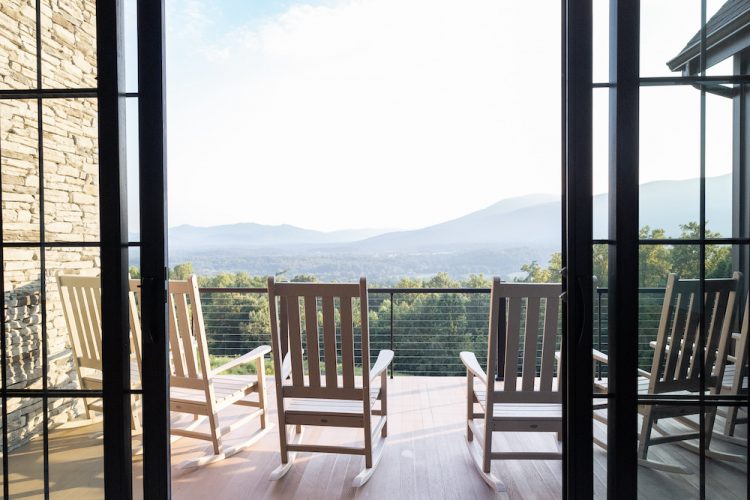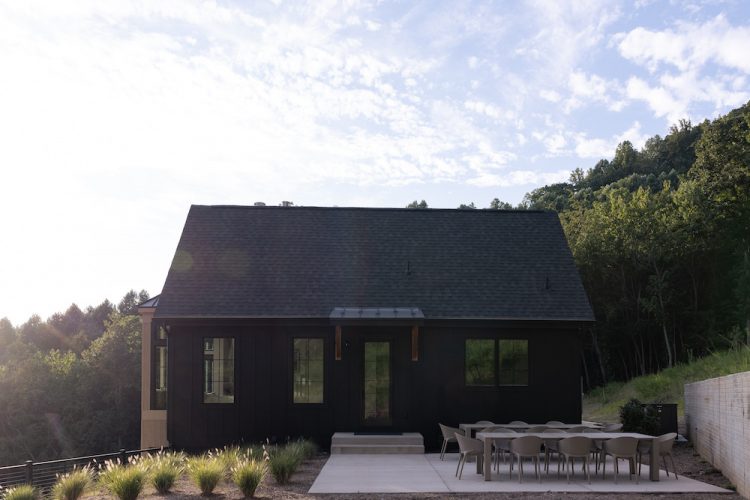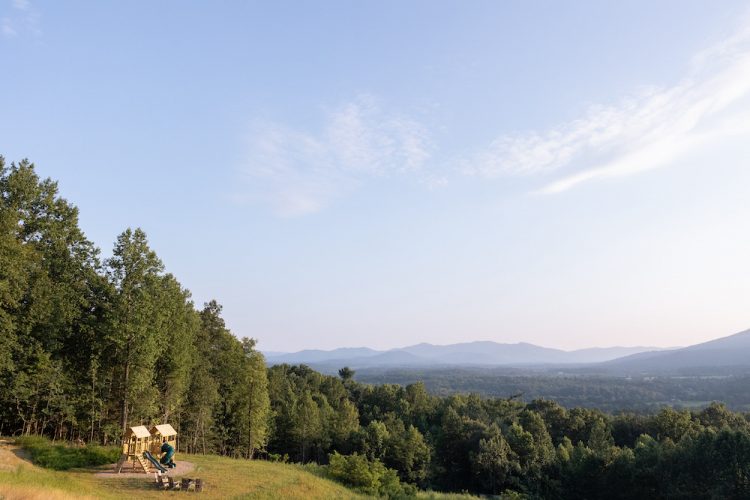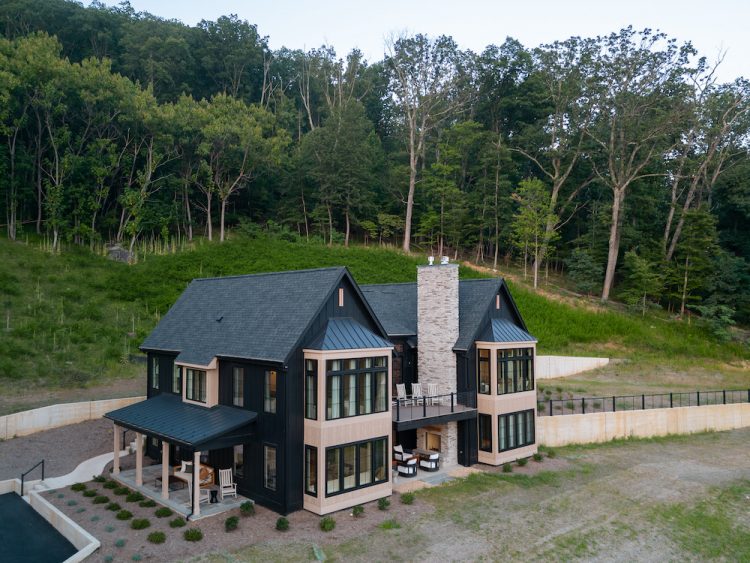 Places to Gather
Talk about an entertainer's dream – with a multitude of spaces to gather and connect, the only problem guests will have is deciding which area to hang out in. 
The main floor features an entertainer's kitchen with an enormous eat-in island, a living area with a large custom fireplace, and an adjacent dining area that opens to a large porch. Out the kitchen side door, there is a large dining patio for dining al fresco. The home's flow allows for easy circulation of guests from one space to the next.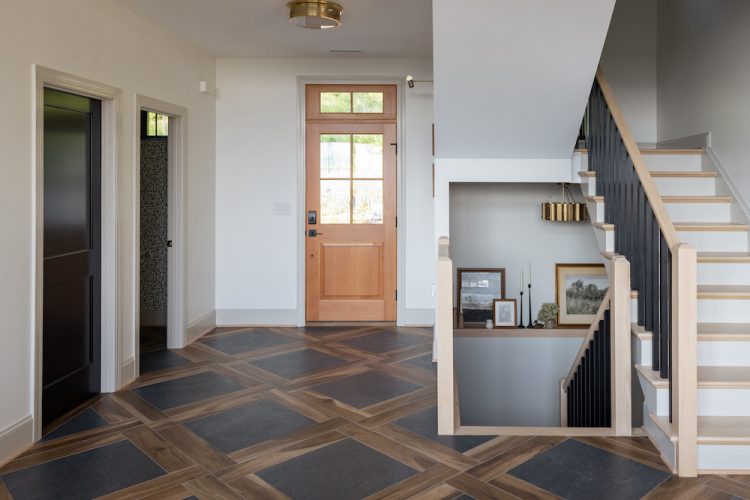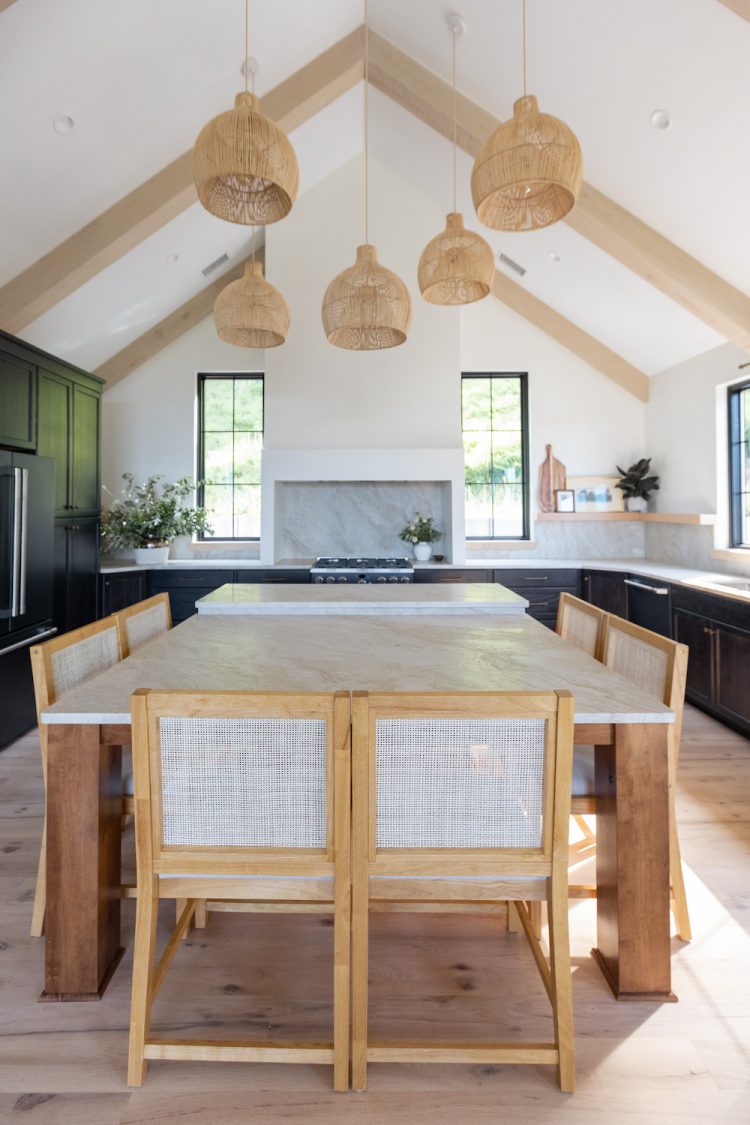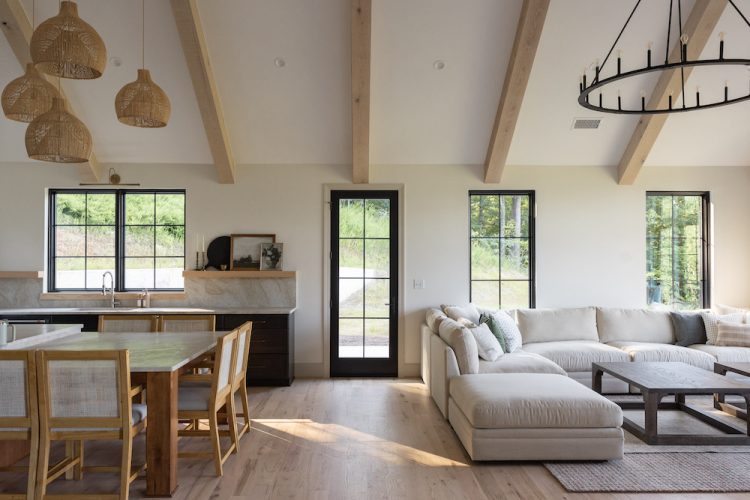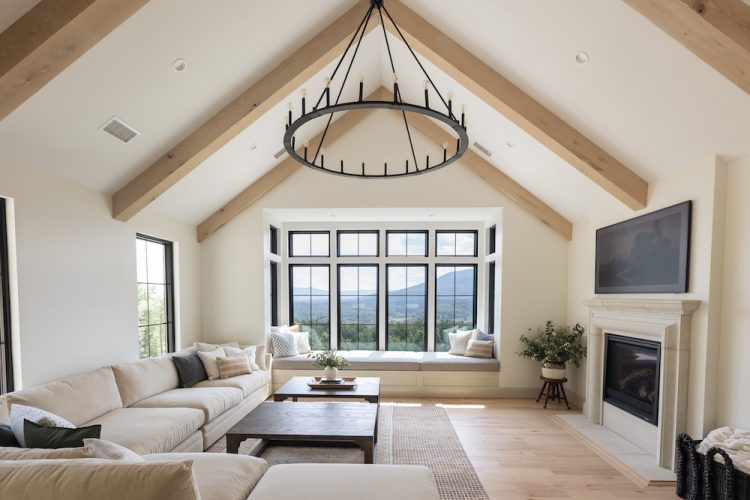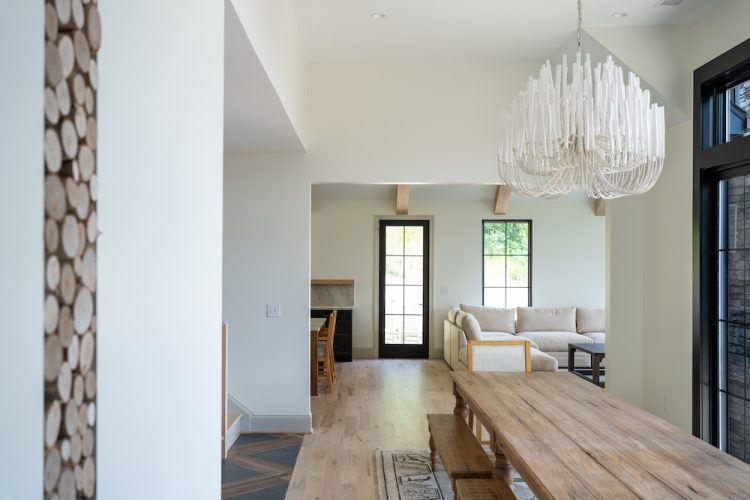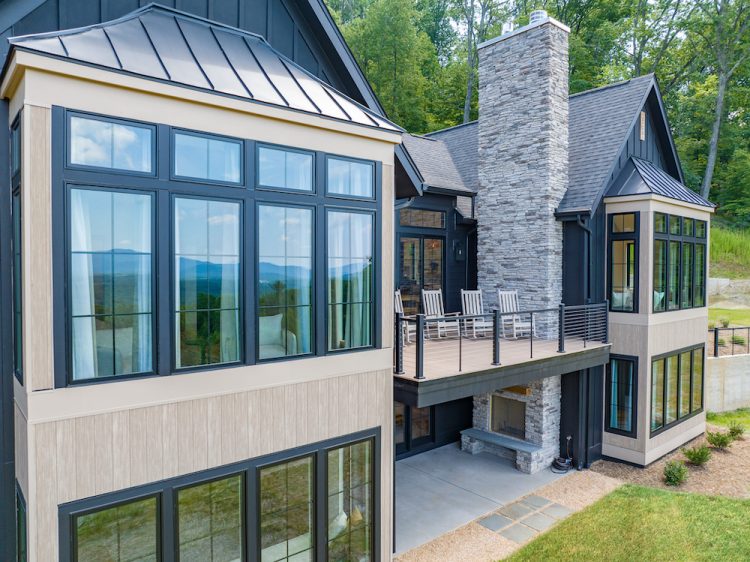 While the main floor is built for entertaining, the terrace level is made for entertainment. A large pingpong table challenges guests to a game in front of a second kitchen area, all opening up to a large back patio with a massive outdoor fireplace. If the weather demands a night in, the lower level also features a theater room, a play space, and additional guest rooms.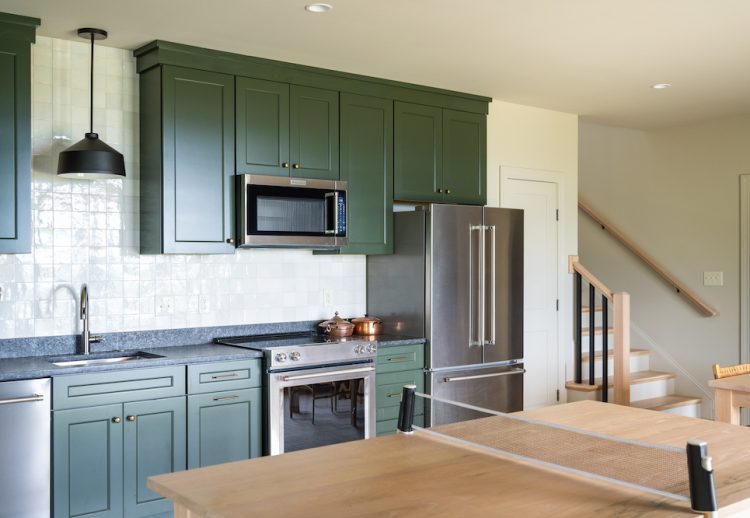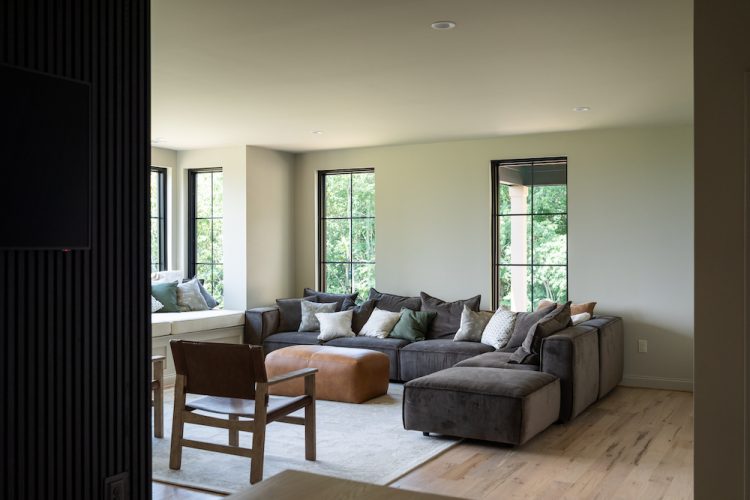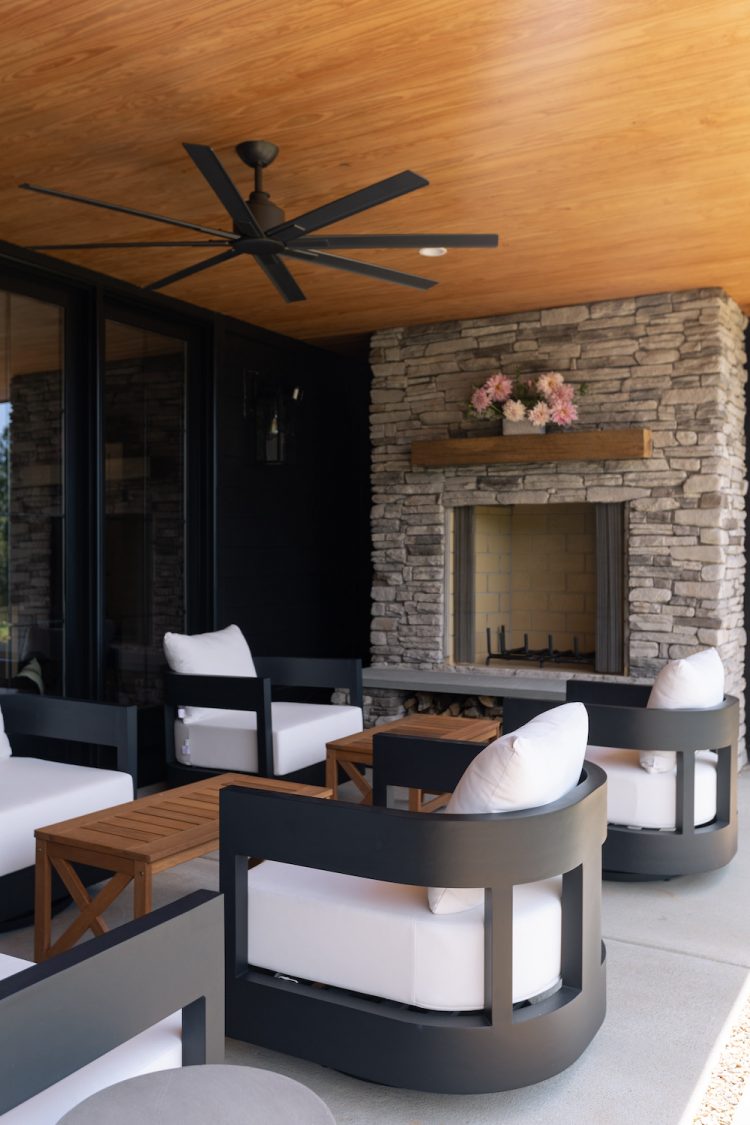 Places to Get Away
When creating a home for a crowd, the private enclaves are just as important as the gathering spaces. Everyone needs a break from the party at some point or another, and the quantity and variety of sleeping spaces in this home boast plenty of room for all. 
There are two complete suites with private en suite baths, and two unique bunk rooms for siblings, best buds, and distant cousins. An additional guest room and top floor library with 2 hidden murphy beds provide more opportunities for overnight guests and quiet areas to seek respite during the day. Each room provides a connection to the outdoors with large windows, seating areas, or window benches.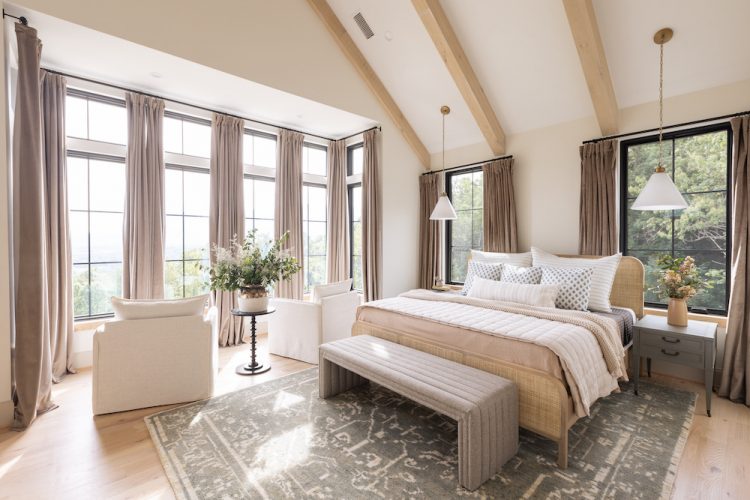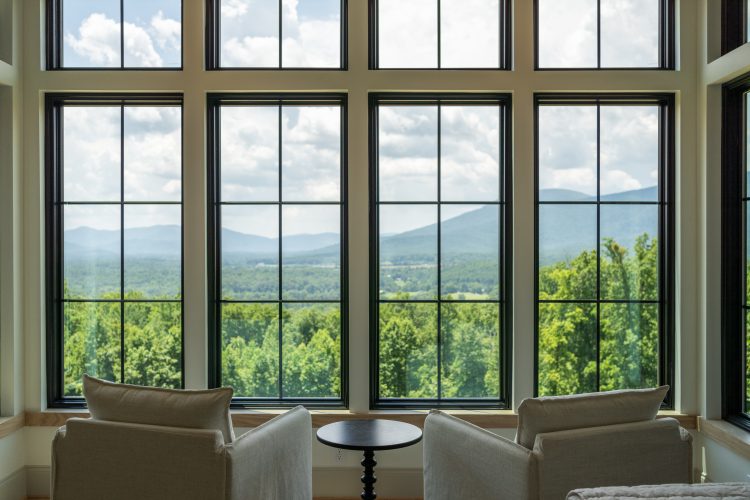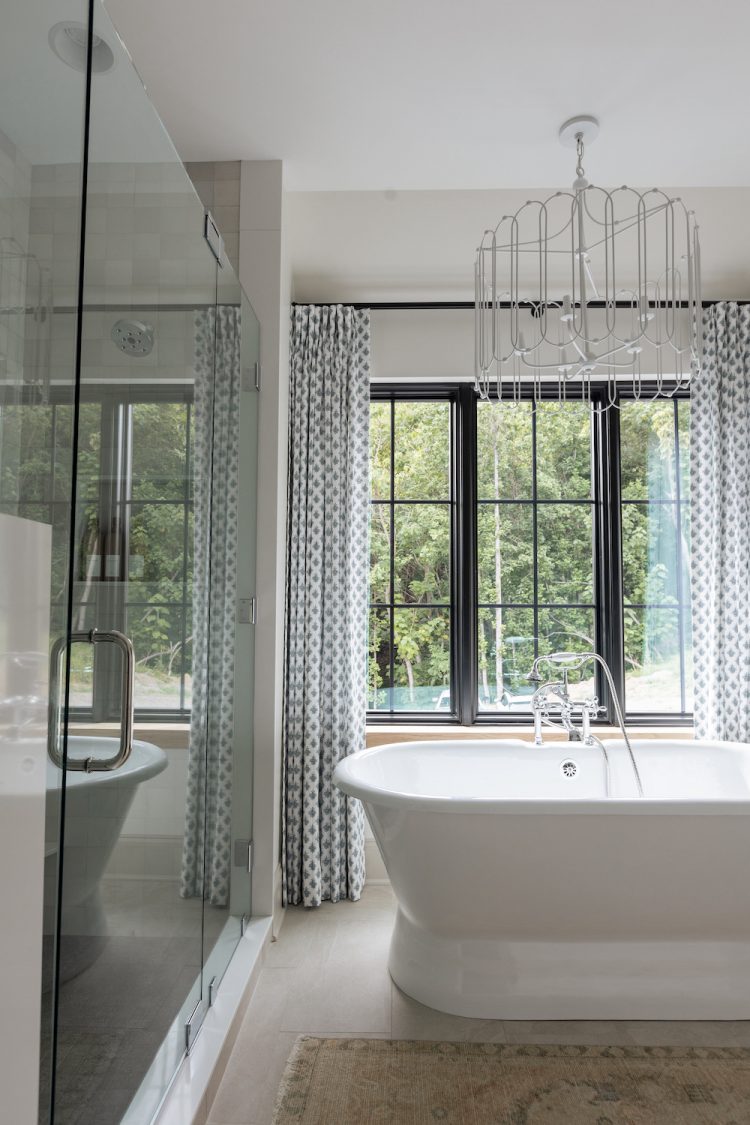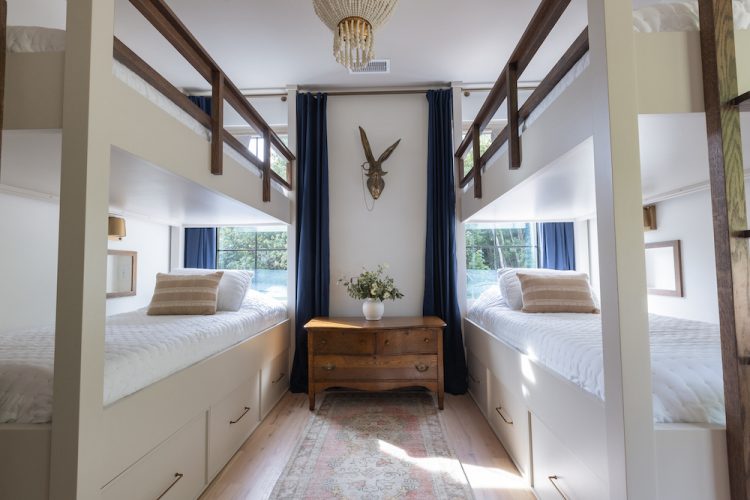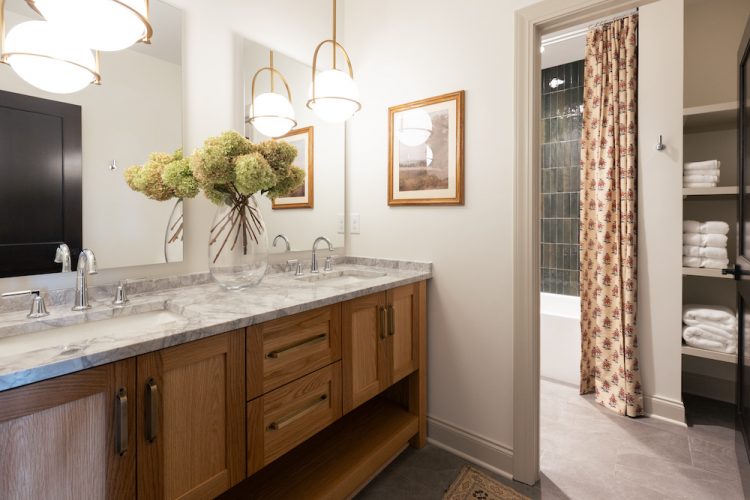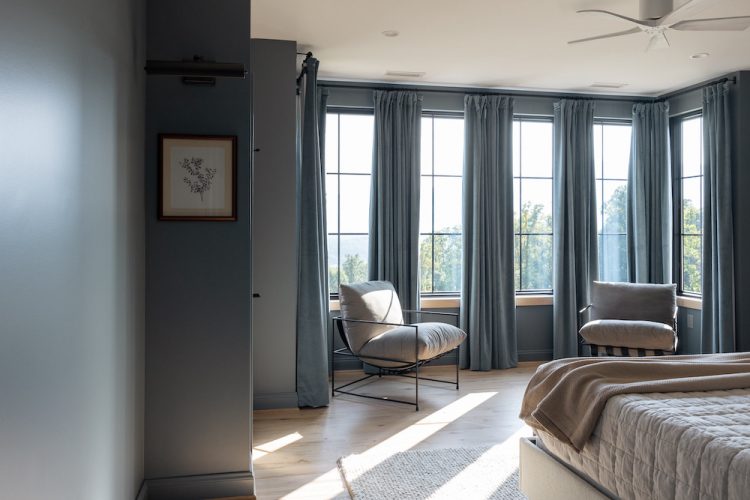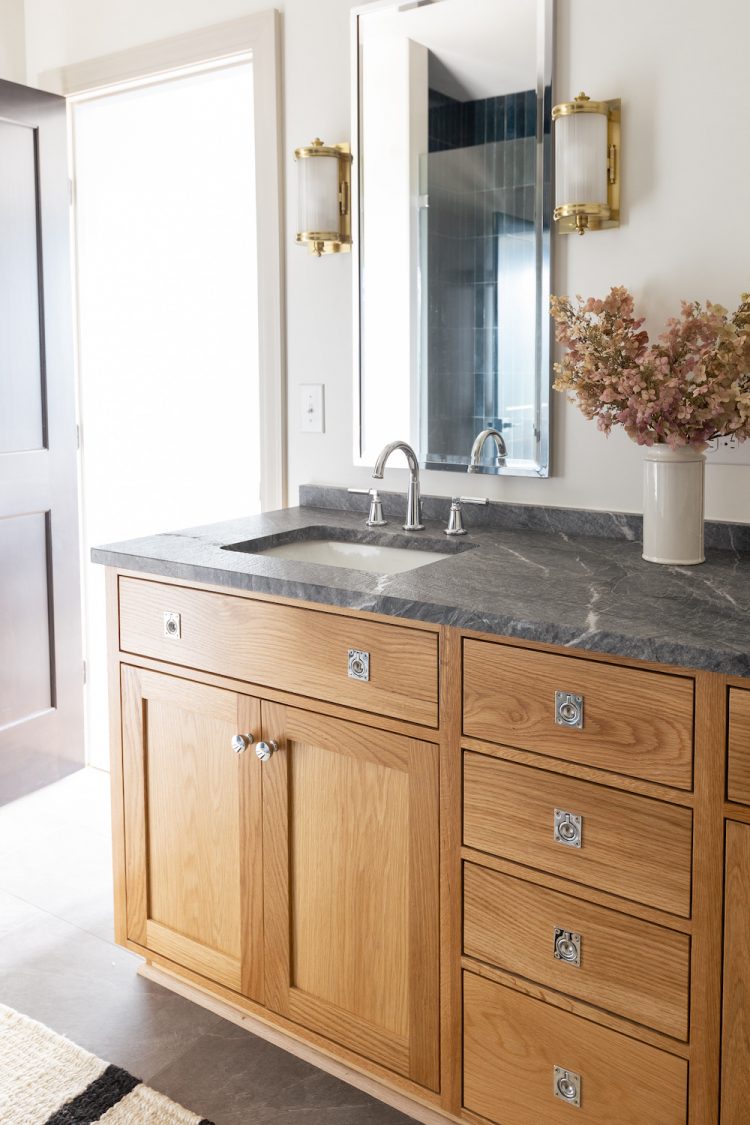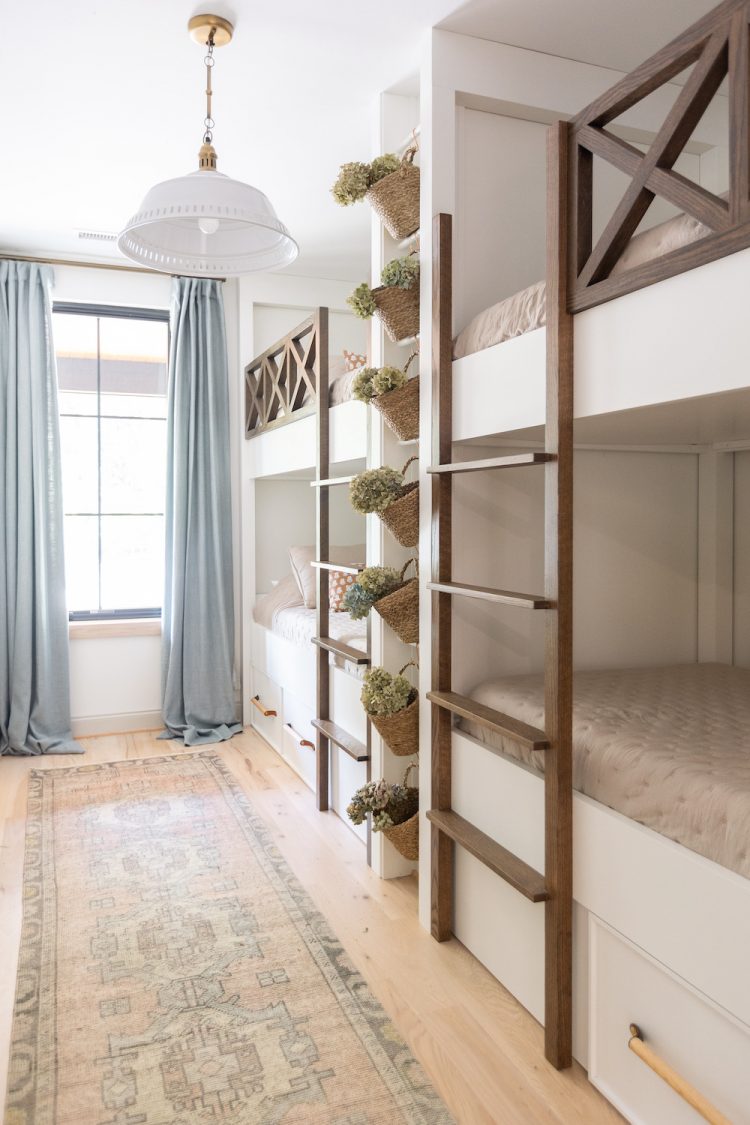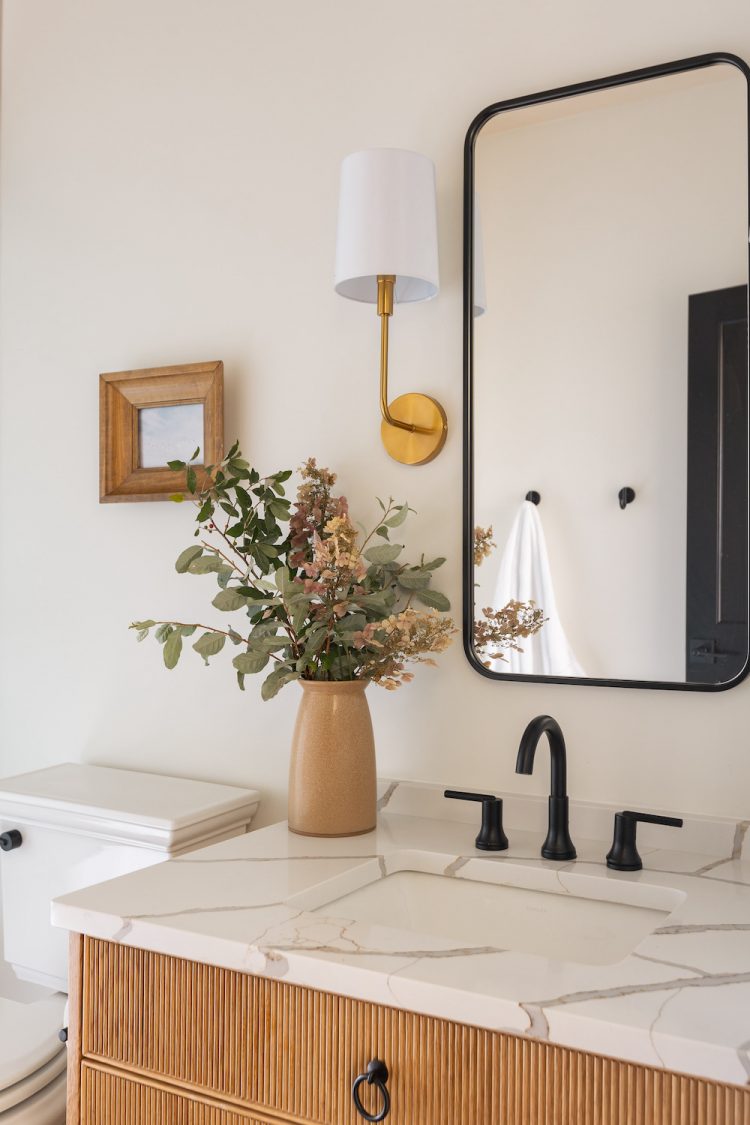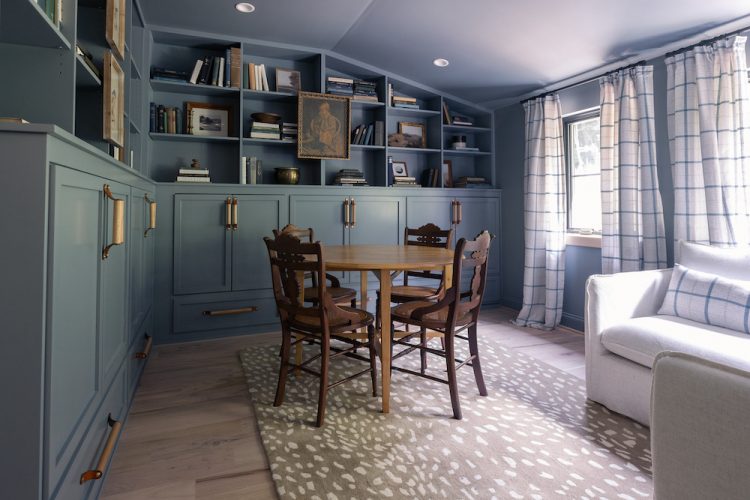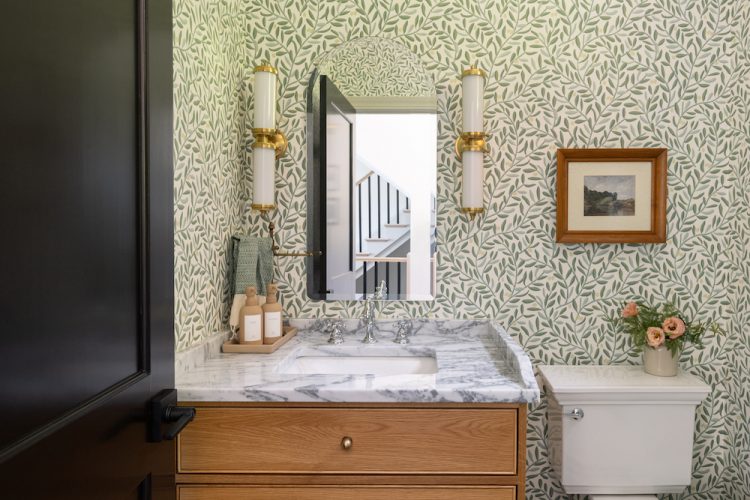 Back of House Considerations
In addition to all of the amazing design features of the home to ensure the comfort of guests, there are also clever details to make the hosts' jobs easier. Two laundry rooms – one on the terrace level and one on the main level – can handle twice the bedding and cut turnover time in half while eliminating the need to schlep large piles of sheets and towels up and down stairs. 
A large lockable utility room provides space for supplies and personal items when the home is in use by guests.
A whole-house standby generator is in place to ensure comfort even in the case of an outage in the home's mountainside location.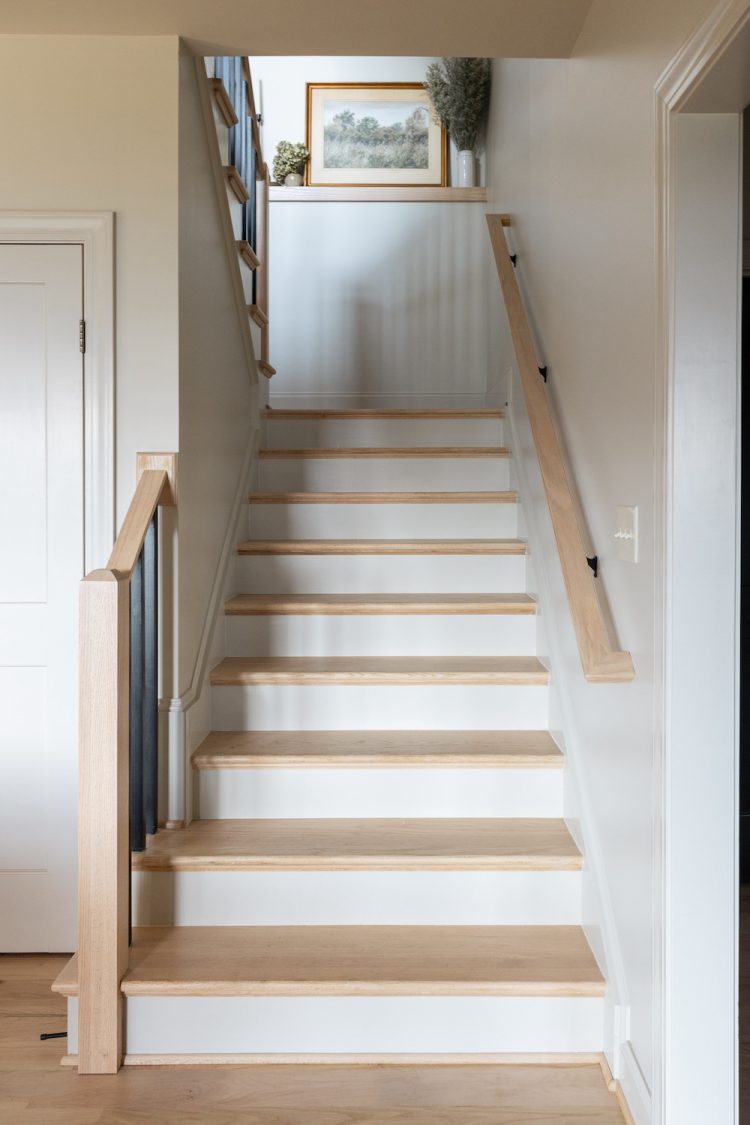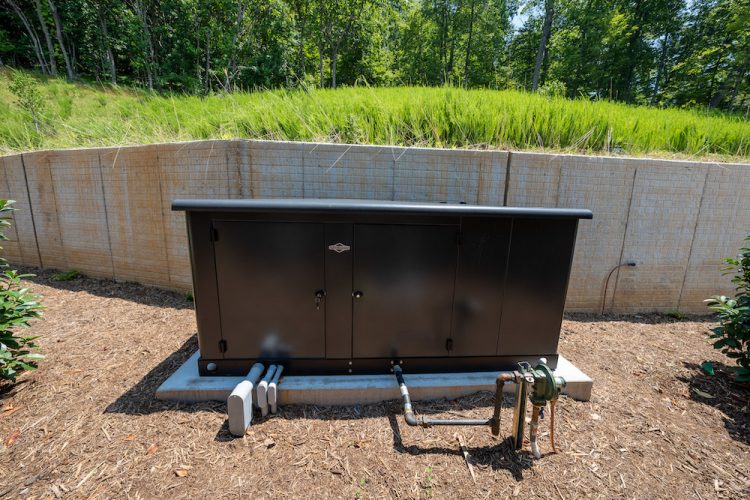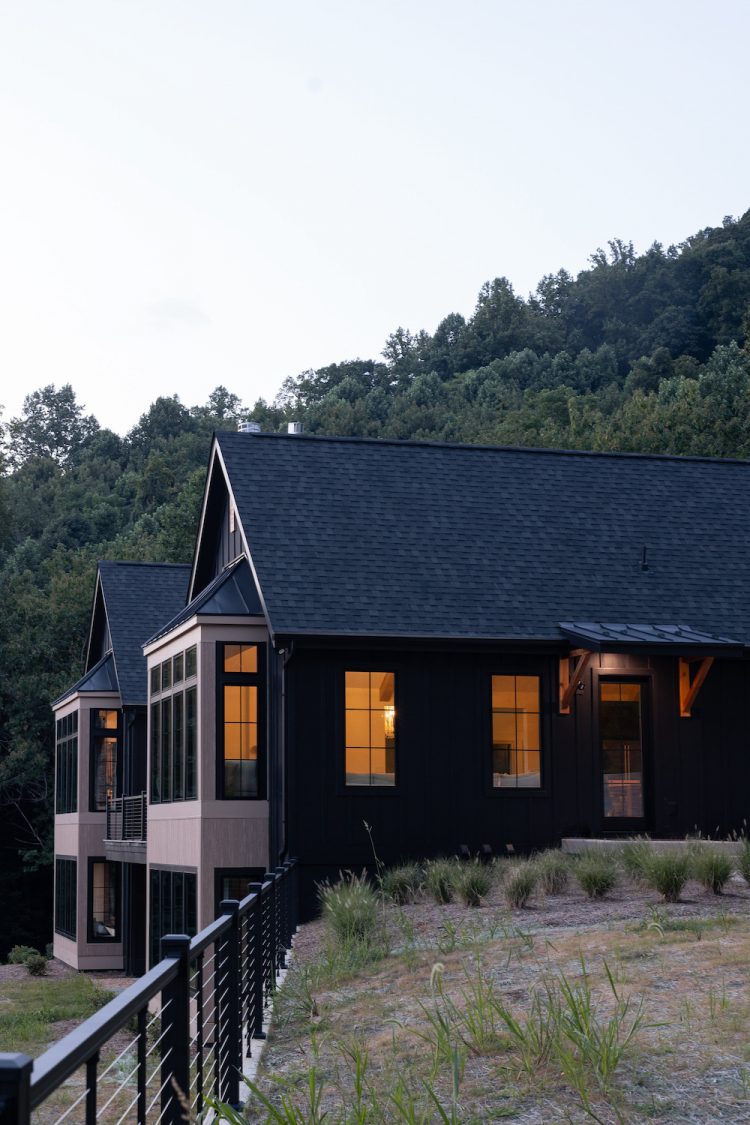 The Wrap Up
As you can tell, this gorgeous mountain getaway was carefully considered, designed, and executed from start to finish to create the perfect space for gathering. Every detail was meticulously crafted to give the best possible experience to family members and future guests, and the design and build quality are top-notch (if we do say so ourselves)!
If you're looking to create a truly customized home, reach out to us to start the process of crafting your vision into a home that perfectly suits your wants, needs, and budget. Give us a call, or start a conversation with us at hello@bramantehomes.com.